Metro Last Light Torchlight Safe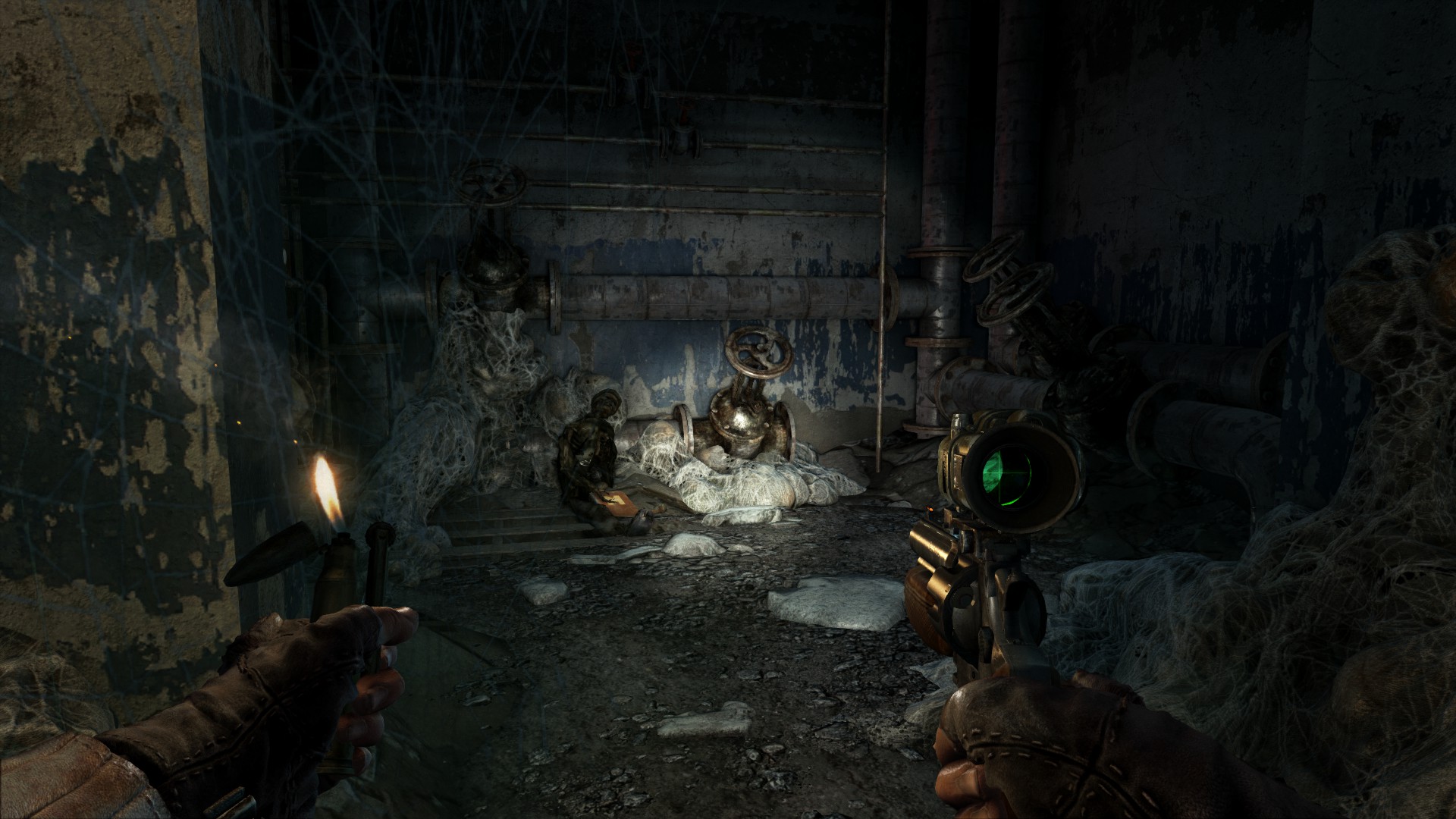 Master Thief: It would seem that you don't need to open different safe boxes to get this. I followed the Guide to find them but I opened one before the guide's first one at Torchlight so I'm now at Bandits which should be my eighth (the guide's 7th). I opened it just now & the trophy popped. Metro: Last Light Redux is a remaster of the PS3 version but has all the DLCs hard coded into it and many of the trophies have either been scrapped, nerfed or replaced with more sensible ones Last Light changes things up a bit when compared to its Xbox 360/PC only predecessor 'Metro 2033', which had players checking their small ammo supply.
Metro and Covid-19: Steps we've taken
More Covid-19 information: Metrorail & Metrobus service Public Information Steps we've taken
Updated 8/17/2020
Metro announces August 23 reopening of East Falls Church, Arlington Cemetery stations
With the project to reconstruct outdoor platforms at four Orange Line stations west of Ballston proceeding well ahead of schedule, Metro today announced that East Falls Church will reopen this Sunday, August 23. The early reopening of East Falls Church will follow yesterday's ahead-of-schedule reopening of West Falls Church and the five Silver Line stations in Virginia. Rail service has returned to near pre-pandemic levels, and Metrobus service will increase dramatically beginning Sunday, August 23.
Also today, Metro announced that Arlington Cemetery Station, closed since March due to the Covid-19 pandemic, will also reopen on Sunday, leaving only two of Metrorail's 91 stations – Vienna and Dunn Loring – that will remain closed for a few additional weeks.
Updated 8/13/20
More Metro: Most rail and bus service returns to pre-pandemic levels in largest ramp-up in agency's history
More trains, more stations, more buses, more hours. Metro is finalizing plans to restore most rail and bus service to pre-Covid levels across the region in the largest – and likely most complex – service change in the system's 44-year history. To support the effort, thousands of frontline Metro employees will transition to new work schedules as the region continues its gradual recovery and more customers are expected.
Updated 7/28/20
Metro GM Wiedefeld: More federal Covid funding critically needed to avert deep and counterproductive cuts
During a news conference hosted by the American Public Transportation Association (APTA) with industry leaders, Metro General Manager and Chief Executive Officer Paul J. Wiedefeld made the following comments:
"Here at WMATA, the scale of the financial crisis we are facing is enormous -- on average we have been losing approximately $2M in revenues every weekday since March. Thanks to the passage of the Cares Act by Congress in the spring, federal funds together with management reductions, have enabled Metro to provide critically needed service for essential trips during the peak of the virus...'
'Unfortunately, the Cares Act funds to Metro will dry up later this year, at the same time our fare revenues are projected to continue to be down approximately 90%, and our local and state funding sources continue to face financial crises of their own. The reality is that, without additional federal funds, we are left with some very difficult choices to deal with a looming financial crisis that run counter to the economic recovery we all want."
Updated 7/20/20
Metro to add more buses, more trains and extended hours as part of Covid-19 Recovery Plan beginning Sunday, August 16
Metro will add more buses, more trains, and more hours of service beginning on Sunday, August 16, 2020, restoring most service to pre-Covid levels while maintaining a strong response posture to Covid-19. Metrorail will add 15 hours more service per week, with opening times returning to normal and the system closing two hours later each night in anticipation of potential increases in ridership after Labor Day.
Updated 6/22/20
Metro to reopen 15 stations, reallocate bus service to address crowding, starting Sunday
Metro today announced that 15 rail stations that had been closed as part of the transit agency's Covid-19 response will reopen on Sunday, June 28. In addition, beginning Monday, June 29, buses will be added to the system's 14 busiest bus lines to provide more capacity and more frequent service as the region reopens.
A Message from the Metro Board of Directors
We are living through one of the most difficult periods in our lifetimes. First, the Covid-19 pandemic has created an unprecedented health crisis that has claimed too many lives. The virus has also led to economic destabilization and tremendous financial uncertainty and loss for many. As if our hearts were not heavy enough from the consequences of this pandemic, we have unfortunately, once again, witnessed firsthand with the killing of George Floyd, the racial injustice of black lives and inequities still very present in our communities. Black lives matter and to say we are heartbroken is an understatement.
DC rapper and go-go artist Big G has a simple message for Metro riders: "Wear your mask!"
DC rapper, go-go artist and actor Anwan "Big G" Glover is taking on a new and important role– helping the community stay healthy in the fight against Covid-19.
Glover, who starred in the hit HBO series "The Wire," is featured in a new public-service campaign to remind residents that the Covid-19 emergency is not over and to drive up the use of masks, particularly among communities at greater risk of negative health outcomes from the coronavirus.
Face coverings will be required on Metro trains, buses, and in stations
Metro General Manager Paul J. Wiedefeld today accepted a recommendation of the transit authority's Pandemic Task Force that face coverings or masks be required when traveling on Metro effective Monday, May 18. The move strengthens Metro's position on the matter, which has 'strongly recommended' the use of face coverings since early April, in accordance with CDC guidance. While the overwhelming majority of riders already comply voluntarily, the requirement is viewed as a necessary step as Metro plans for an eventual recovery with more riders using the system.
Updated 5/11/20
Metro's gradual recovery plan promotes safety first, while ramping up regional mobility
Metro today released preliminary details of its Covid-19 pandemic recovery plan, outlining a flexible blueprint for ramping up service, while protecting customers and employees, as the region prepares for recovery from the public health crisis. The recovery strategy will be discussed at Metro's Board of Directors meeting on Thursday, May 14.
Updated 4/23/20

Metro to use upcoming low-ridership summer to maximum effect, expands Orange, Silver line shutdown
Making the most of historically low ridership and traffic-free highways, Metro today announced plans to combine the schedules of its two biggest capital priorities in Virginia: rebuilding platforms and connecting the Silver Line to Metro's existing network.
Updated 4/14/20
Customers should wear cloth face coverings on Metro
Your safety and well-being, and the safety and well-being of our frontline employees, is our top priority. With that in mind, Metro is requesting that all customers follow recently updated CDC guidance by wearing a cloth face covering while traveling on Metro. Specifically, the use of cloth face coverings is strongly encouraged aboard all buses, trains, and MetroAccess vehicles, as well as in rail stations, bus terminals and other transit facilities.
Updated 4/6/20
Metro announces changes to public hearings for the Grosvenor garage expansion and New Carrollton Development projects due to restrictions during Covid-19 emergency
Metro today announced alternate plans to allow testimony during two upcoming public hearings in order to comply with stay-at-home orders that prohibit public gatherings in Maryland, Virginia and the District and to protect employees and the public during the Covid-19 health emergency. In lieu of in-person testimony, speakers may provide their input by phone regarding the proposed changes to the Grosvenor-Strathmore garage expansion and New Carrollton Development projects.
Updated 4/3/20
Metro to further reduce service hours starting Monday: Rail to close at 9 p.m. nightly, Bus service ends at 11 p.m.
As part of its ongoing efforts to limit frontline transit workers' exposure to the public during the ongoing Covid-19 emergency, Metro's Pandemic Task Force will further reduce rail and bus hours, starting Monday, April 6, 2020.
Updated 4/3/20
Weekend: Metro to again run limited bus, rail service for essential travel only
As it has the past two weekends, Metro will operate significantly reduced rail and bus service on Saturday, April 4 and Sunday, April 5, maintaining a core network of 27 "lifeline" bus routes and providing twice-hourly rail service on all lines for the region's essential travel need.
STAY-AT-HOME ORDERS IN EFFECT: Anyone using Metro should travel only if absolutely necessary for essential purposes as stipulated under stay-at-home Executive Orders in effect throughout the Metro service area. Essential travel includes first responders, hospital staff, critical government employees, grocery and pharmacy workers, and others who must work during the public health emergency. Unless traveling for an essential purpose, you are urged to stay at home.
Updated 3/29/20
Week ahead: Sharply reduced Metro service for essential travel only; trains, buses will operate on same schedule as last week
For the upcoming week (Monday-Friday), Metro will use the same service plan as last week, which provides connectivity throughout the region for essential trips, but with sharply reduced train and bus frequencies. Metrorail ridership is now less than a tenth of its normal level, and bus ridership has been reduced by up to 75 percent.
Metro continues to urge the public to travel if absolutely necessary during the Covid-19 public health emergency to ensure that limited transit capacity is available for those who need it most and to allow for safe social distancing.
Updated 3/29/20
Metro implements additional protection for frontline employees: Will close first and last cars of all trains starting tomorrow
As frontline transit employees work to keep trains and buses running for essential trips, additional protections are being implemented to keep Metro's workforce safe during the Covid-19 public health emergency. Starting tomorrow, Monday, March 30, Metrorail customers will no longer be able to board the front or rear cars of the train to create an additional buffer between the train operator's compartment and the general public.
Updated 3/29/20
Metro GM, pandemic task force, and union leader host online employee town hall; thank them for 'making the essential possible'
Metro invited its 12,000 employees – including thousands of frontline transit workers, police officers, and other mission-critical personnel – to have their Covid-19 questions and concerns addressed at an online town hall this afternoon on Facebook Live. The event offered an opportunity for Metro employees to get answers from the General Manager and subject matter experts on Metro's Pandemic Task Force, including Chief Safety Officer Theresa Impastato, Chief Medical Officer Dr. Amy Espy-Smith, and Chief Operating Officer Joe Leader.
Updated 03/26/20
Weekend: Metro service limited to 26 bus routes, reduced rail service; expect wait times of 30 minutes; customers urged to travel only if essential
Due to the ongoing Covid-19 public health emergency, Metro will operate significantly reduced rail and bus service this weekend, maintaining a core network of 26 "lifeline" bus routes and providing twice-hourly rail service for our region's essential travel needs. Essential travel includes medical providers and hospital staff, first responders, critical government functions, individuals involved in helping the community respond to Covid-19, grocery and pharmacy trips, among others.
Updated 03/24/20
Metro Last Light Torchlight Safe Key
Metro to close additional 17 stations and selected entrances amid low-ridership, need to conserve critical cleaning supplies during Covid-19 response
Metro's Pandemic Task Force today announced the strategic closing of 17 additional stations, effective Thursday, March 26, 2020, in an effort to conserve critical resources and protect the health and safety of Metro employees and the public. This follows drastic measures already taken to reduce travel on Metro to essential trips only, leading to a Metrorail ridership decline of 90 percent.
Updated 03/23/20
Metro has developed an online dashboard for that will serve as a clearinghouse of information regarding confirmed employee cases.
Available at wmata.com/covidstats, the new Covid-19 Public Information page provides at-a-glance information regarding the number of cases, basic health status (hospitalized vs at home), general information about the location and job function of the employee, and releasable information regarding close contacts.
Updated 03/23/20
Metrobus implements rear-door boarding systemwide, starting Tuesday
While emphasizing that bus service is limited to essential trips only, Metro is taking additional action to enhance the safety of its frontline workforce by implementing rear-door boarding across the Metrobus system, effective Tuesday, March 24. Several other U.S. transit systems have already implemented rear-door boarding in response to the Covid-19 public health emergency.
Updated 03/22/20
WEEKDAY SCHEDULE ANNOUNCEMENT: Limited service for essential trips only; public urged to stay home; use Metro only if no other options available
Metro today announced expected rail and bus service levels for the week of Monday, March 23, through Friday, March 27. Transit service remains significantly scaled back to protect the health and safety of Metro employees, customers and the public as the Covid-19 outbreak continues to disrupt all aspects of life in the region.
Updated 03/21/20
Metrobus weekend service reduced to only 20 routes starting at 5 p.m. Saturday and all day Sunday
Metro is operating an emergency schedule to maintain service on these critical routes. Please be advised that digital signs, websites, apps, and timetables will NOT reflect accurate information about bus schedules this weekend.
Read more
Updated 03/20/20
Metro makes additional reductions this weekend due to workforce availability challenges; trains every 30 minutes, supplemental bus trips cancelled
Due to workforce availability challenges during the Covid-19 outbreak, Metro is making additional adjustments to this weekend's service, Saturday, March 21, and Sunday, March 22, 2020.
Updated 03/19/20
Metro to close Smithsonian, Arlington Cemetery Stations to prevent Cherry Blossom travel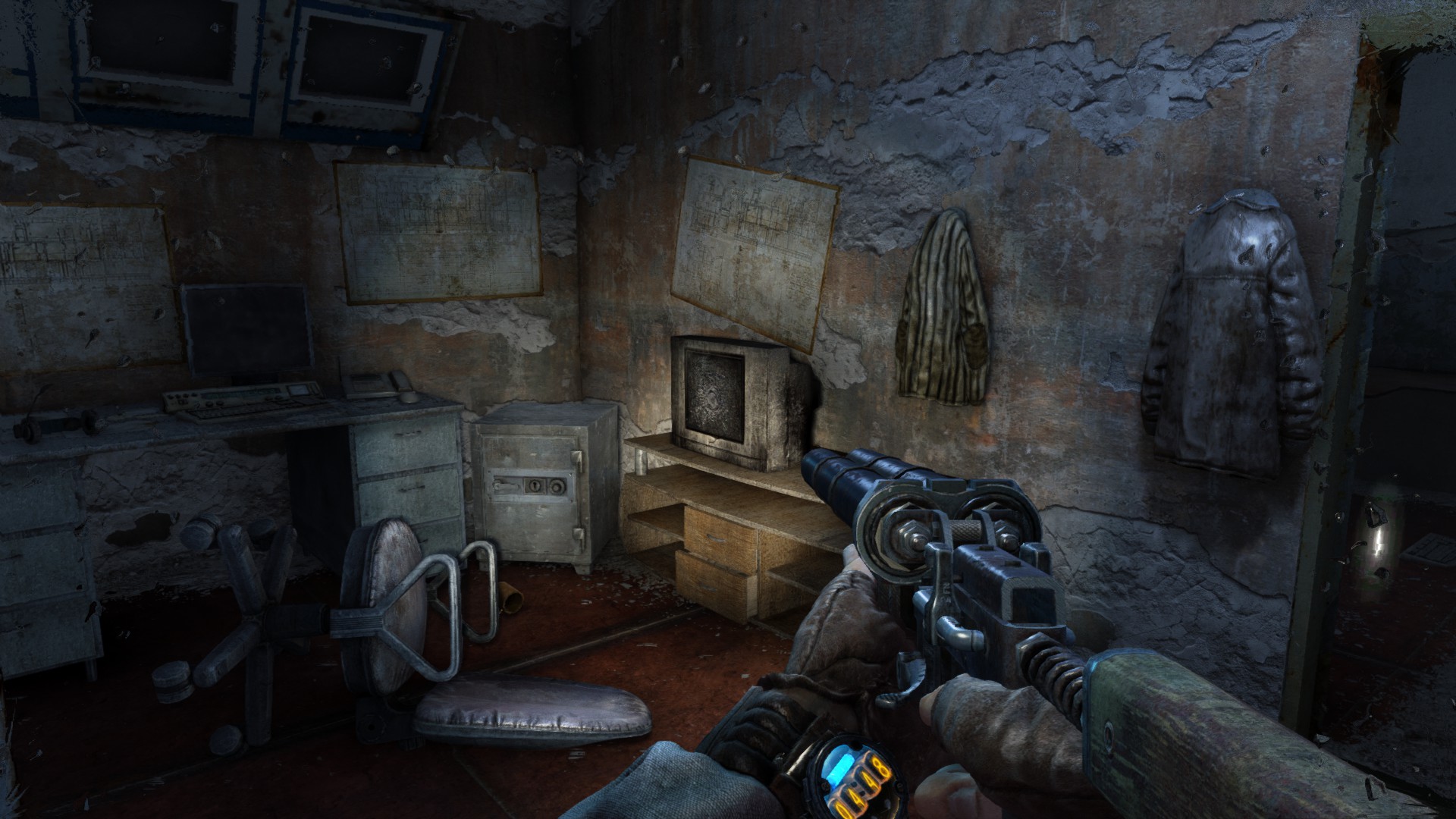 Metro today announced the closures of Smithsonian and Arlington Cemetery stations, effective 5 p.m. today (Thursday, March 19), to discourage the use of Metrorail for recreational visits to view the Cherry Blossoms around the Tidal Basin. Metro is open for ESSENTIAL TRIPS ONLY to maintain regional mobility for hospital staff, government officials, and emergency responders. The two stations will remain closed until further notice.
Updated 03/17/20
Rail system will close at 11PM daily until further notice… Buses may bypass stops if vehicle is too full…. Public urged to use Metro for essential trips only… Do not visit Cherry Blossoms
Metro's Pandemic Task Force today announced major service reductions during the ongoing pandemic response. The changes further draw-down service to protect frontline employees, while maintaining regional mobility for essential trips taken by hospital staff, government officials, and emergency responders. The reduction takes into account the urgent public guidance from regional leaders, along with emergency orders to cancel events, close schools and offices, and limit social gatherings across the nation.
Updated 03/13/20
Metro announces additional Covid-19 changes, including reduced service beginning Monday
Metro and its Pandemic Task Force continue to work around the clock to support the region and slow the spread of the coronavirus (Covid-19). Today, Metro General Manager/CEO Paul J. Wiedefeld directed his team to implement several new measures to strike an appropriate balance for Metro's workforce and their families, our customers, and the region as a whole.
Updated 03/12/20
Theresa Impastato's second briefing to the WMATA Board of Directors on Covid-19
Updated 03/08/20
Important update regarding MetroAccess service
Metro was advised by health officials that a person with Covid-19 traveled recently to an event at a facility in Rockville, MD. While there is no evidence that anyone who has been exposed to the virus traveled to that event by MetroAccess (or via other public transit), the facility is routinely serviced by MetroAccess. Out of an abundance of caution, extra cleaning of MetroAccess vehicles has been performed and daily cleanings will continue. We wil provide updates for our employees and customers as additional information becomes available.
As of March 6, 2020, Metro is operating at Phase 2 of its Pandemic Flu Plan (PFP)
In light of the confirmation of three cases of Covid-19 in Maryland. Phase 2 continues to ensure that Metro is able to respond effectively in the event of a regional outbreak of the disease through community transmission.
At this time, there is no evidence of person-to-person (community) transmission in our area. The steps Metro is taking are with the goal of ensuring that we are able to respond quickly and effectively in the event the situation changes.
The most effective way to prevent the spread of disease are things you do yourself. We strongly encourage everyone to follow these recommendations from the Centers for Disease Control:
Wash your hands often with soap and water for at least 20 seconds. If soap and water are not available, use an alcohol-based hand sanitizer.
Avoid touching your eyes, nose and mouth with unwashed hands.
Avoid close contact with people who are sick.
Stay home when you are sick.
Cover your cough or sneeze with a tissue, then throw the tissue in the trash.
Clean and disinfect frequently touched objects and surfaces.
If you're experiencing symptoms and have traveled to areas of concern (or have been in contact with someone who has), call ahead to your health-care provider before you go in in person. Arrange for special transportation to and from your medical appointment. Do not use public transportation.
Metro activated its Pandemic Flu Plan (PFP) on January 29, based on early reports of a novel (new) coronavirus that had the potential to reach pandemic status. The plan has four phases, with the initial phase (phase one) focused on monitoring and preparedness and the current phase (phase two) putting Metro on a readiness footing to respond quickly in the event of an outbreak in our region. We are following the PFP's guidance to ensure that Metro is prepared, including activation of Pandemic Task Force, an agency-wide team of senior-level officials from key departments at Metro.
Chaired by Metro's Chief Safety Officer and supported by our in-house medical staff, the task force meets regularly to manage Metro's response to Covid-19 and quickly take any action necessary. To date, Metro has taken the following steps:
Set up direct lines of communication with the Centers for Disease Control (CDC), local and state public health authorities, and other transit systems.
Increased Metro's on-hand warehouse inventory of essential supplies, such as hospital-grade disinfectant, wipes, face masks, gloves, hand sanitizer, and other items used by Metro's front-line employees.
Established daily absenteeism monitoring across our workforce to quickly detect any significant change in employees illness patterns.
Reviewed cleaning protocols and modifications where deemed effective and appropriate, based on medical guidance.
Initiated regular communication with our workforce to keep employees informed about the disease, our response, and guidance to prevent the spread of illness.
Suspended all non-essential business travel for Metro employees.
Provided briefings to employees and key stakeholders, as well as a public briefing on Thursday, February 27, 2020.
Metro will continue to monitor Covid-19-related developments and take appropriate action in consultation with public health authorities.
Metro Exodus will be the latest game based on Dmitry Glukhovsky's novels. the third installment of the game will follow the event from Last Light with the Protagonist Artyom along with her partner Anna.
You will once again venture through ruined post-apocalyptic Russia leading the band of Spartan Rangers to the east in search for a new prosperous life.
Location Of All Suit And Weapon Upgrades In Caspian Desert Map In Metro Exodus
While progressing through the game you will be able to unlock and equip many different suits and weapons upgrades for Artyom.
These upgrades will improve the suit durability and functionality. furthermore, the weapons will be able to hold more ammo and deal more damage.
So in this guide, you will find the location of all the suit and weapon upgrade present in Caspian Desert map.
Upgrades For Suits And Weapon (Caspian) In Metro Exodus
Armoured Gas Mask (Marked as Red) – In the canyon reach the end of the cave and then defeat all enemies. doing this will give you access to a ladder. use it and you will arrive at a place where you will find the upgrade.
Extra Bright Light (Marked as Pink) – In this location, you will find a trapped safe house. so avoid it, get inside and you will find the upgrade.
Bulldog machine gun (Marked as Deep Blue) – One of the many locations which contain the bulldog machine gun. you can find it on the body of the enemies attacking the lighthouse.
Night Vision Scope, Heavy Stock, Single Column Mag (Marked as Light Blue) – In this location, you will find a safe house with booby traps. get inside safely and you will find Night vision scope. plus you will also find weapon related attachment such as Single column magazine and Heavy stock.
Motion Tracker and Gatling Gun (Marked as Light Green) – In this location, you will find a shipwreck which contains the motion sensor upgrade and the Gatling gun.
Metro Last Light Redux Torchlight Safe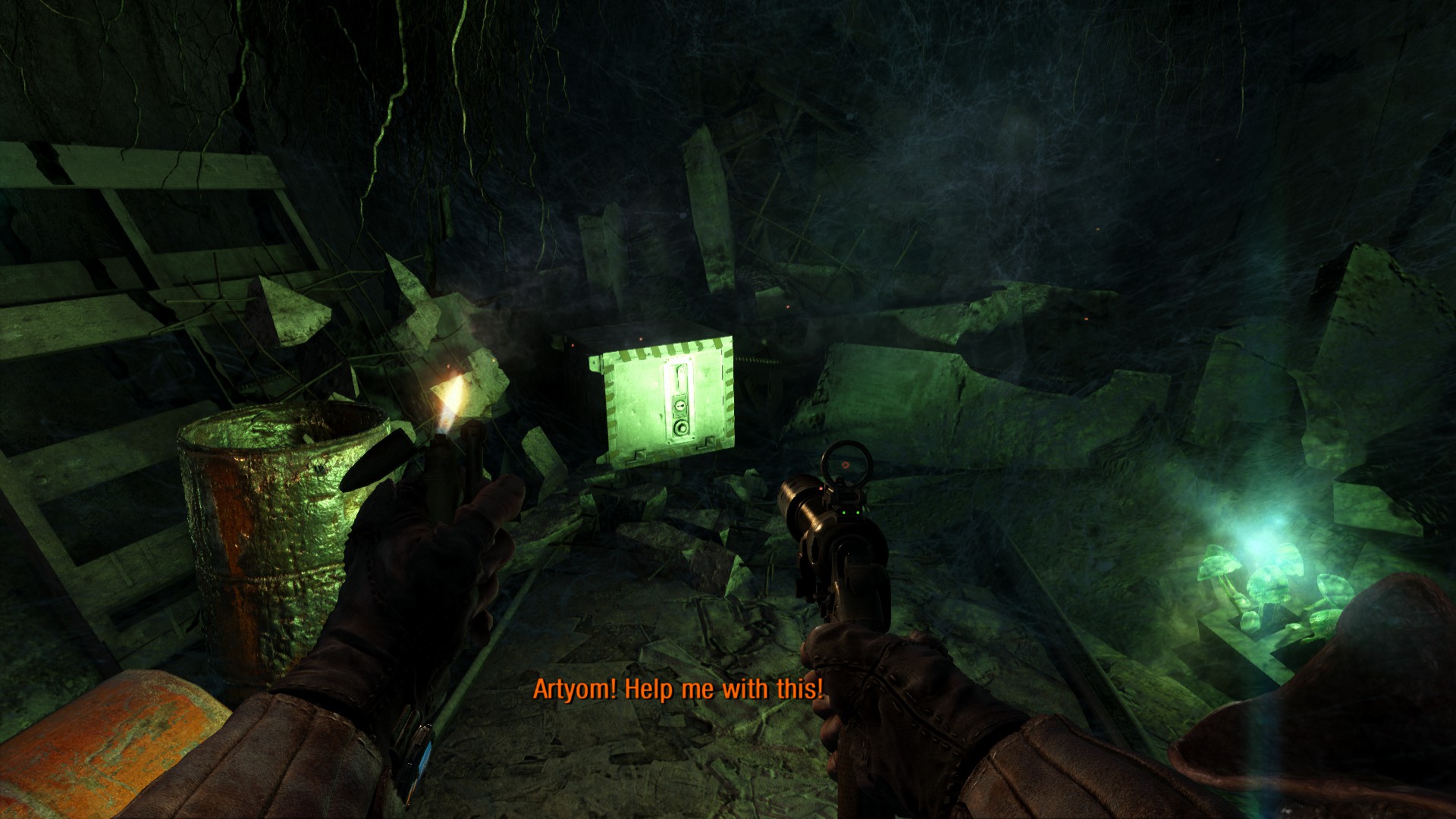 Metro Last Light Torchlight Safe
Valve assault grip, Stock, Forend (Marked as Yellow) – In this location, you will find the valve assault grip, forend, and stock for the valve gun.
Shambler with three Small Cylinder (Marked as light brown) – You will arrive as a part of the story mission Yamantau. on the roof, you will be attacked and this attacker will drop the Shambler shotgun with three cylinders.
Ashot/Shambler Suppressor (Marked as orange) – In this location, you will find a canyon and at the end of it you will see a camp which contains the suppressor which fits both Ashot and Shambler.
Metro Last Light Torchlight Safety
6x Sniper Scope (Marked as White) – Here you will find a crane and get attacked by a sniper. just kill him and loot him to get the 6x Sniper Scope.
Reinforced Armoured Helmet, Ashot Quad Barrel attachment (Marked as Dark Green) – In this location, you will find a shipwreck and contains the Reinforced Helmet in the first area and in the top back you will find a bridge where you will find the Ashot quad barrel attachment which fires two barrels.
Increased Consumable Carrier/Inventory Pack (Marked as Purple) – In this location, you will find a cliff which has a small cave. inside the cave, you will find the consumable carrier upgrade for carrying more medkits and air filters.
Night vision amplifier (NVD) – (Marked as Black/ the in-game pointer is on it) – In this location, you will need to fight against various mutant beasts and reach the top of the main building to get the Night vision amplifier.
Check out more Metro Exodus guides below